Whether you want a custom designed hand-coded website built with HTML5, a responsive framework using Bootstrap or an easy to manage site like WordPress, we've got a variety of solutions to meet your particular needs and budget. We also offer a variety of e-commerce solutions to fit anyone's budget. Our approach to building websites is based on the latest recommendations from the W3C (World Wide Web Consortium) which is the global community for web standards. These standards ensure the highest level of accessibility and searchability for your site
Web Design
Whether you want a custom designed, hand-coded site built with HTML5, an e-commerce store or an easy to manage site like WordPress, we've got a variety of solutions to meet your particular needs and budget.
Digital Marketing
Build brand awareness and drive sales with a comprehensive online marketing stratgegy that targets the right customers at the right time.
Web Hosting
Our Canadian-based, SSD servers offer 24/7 monitoring and daily scheduled backups. All of our web hosting plans include a free SSL certificate and a 99.9% guaranteed uptime.
Website Monitoring
With our Website Monitoring Service, we ensure your site stays up to date, protected against hackers, and continues to function correctly.
Graphic Design
From logo design and business cards to custom print layouts and responsive website designs, we are a one-stop shop for all your business branding needs.
SEO
From content creation and link building, to sitemaps and analytics, we will give you the tools you need to create an effective site that is guaranteed to reach your target market.
Having the opportunity to work from such an amazing community like the Comox Valley, yet be able to serve clients throughout the Province of British Columbia, across Canada, and around the world, is honestly a dream come true. It is this dream that drives our commitment to providing a level of service that always meets our client's expectations.
We also believe strongly in giving back to the communities that have provided us with so many wonderful opportunities, and we do this by providing charitable donations and web support. We are always looking for groups and organizations who are looking for assistance with their online presence and welcome requests for volunteer web support. Contact us to find out more.
Productivity and collaboration tools for business professionals.
Get a professional branded email account as well as a whole suite of other business productivity tools starting at just $7.80 per month, plus you can save 10% on your first year with our promo code.
Need A Domain?
WHOIS Privacy, Email Forwarding, Domain Defender Protection, Custom WHOIS Records and DNS Management is included FREE with every domain!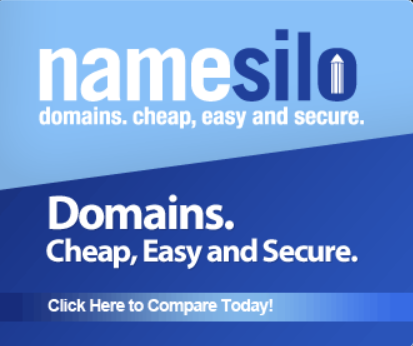 Mailing Address
2117 Murrelet Drive
Comox, British Columbia
V9M 3P5
Office:
(250) 890-4060
Mobile:
(250) 465-2924
With news of WordPress's second major update for 2022 set to arrive on May 24th, we wanted to provide you with a sneak peek at the upcoming changes and new features. Easy Theme Style Switch The latest WordPress release will allow users to easily change theme styles by...